Adonal has spoken at several events nationwide.
Speaking topics include:
THE BREAKFAST SERIES: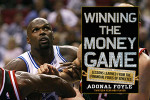 A live, 45 minute discussion on "Athletes and Finance". Includes a signed copy of "Winning the Money Game".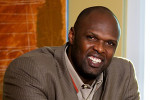 KEYNOTE ENGAGEMENT:
Hear Adonal's inspiring journey from small Caribbean Island to the bright lights of the NBA and the paths taken to a new life in America.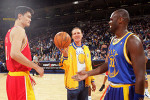 TEAM WORKSHOPS:
Excellent for Teams, Work Groups, or Companies of any size, our Team Workshops are led by Adonal and focus on the areas of Mental Health, Teamwork, Community Involvement, and Financial Literacy.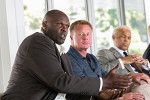 THE PANEL:
Bring a strong (and tall) opinion and insight to your next panel discussion.
*Talks can be catered to any type of engagement.
Contact our office to book Adonal Foyle for your upcoming event.