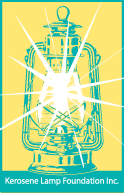 Lighting the Path, Illuminating Dreams
Adonal Foyle, a native of St. Vincent & the Grenadines and professional basketball player for the Orlando Magic, founded the Kerosene Lamp Foundation (KLF) in 2005.
KLF's mission is to empower youth and revitalize communities. Using basketball as a bridge, KLF will promote education and health awareness, provide free basketball clinics and build/refurbish basketball courts.
The name "Kerosene Lamp" refers to the lighting used by Adonal at night to study on an island without electricity and symbolizes his mission to brighten the futures of today youth.
To visit the official website of KLF, click here.
Kerosene Lamp Foundation Calendars
2008 Kerosene Lamp Foundation calendars are here! It's the perfect holiday gift for family, friends and clients.
The calendar retails for $20.00 and your contribution is tax deductible. It truly is the gift that keeps on giving. All proceeds from the calendar will directly benefit the Kerosene Lamp Foundation.
Please email Jo-Marie Garber at jgarber@adonalfoyle.com or call (510) 292-6275 to place individual or bulk orders.
Donations / General Information
If you are interested in helping the many efforts and programs of KLF Inc., please send your tax-deductible donation to:
The Kerosene Lamp Foundation Inc.
436 14th Street, Suite #1113
Oakland California 94612 USA
Thank you for your support!